CourseLaunch
A dynamic project in collaboration with director Corey Crumpacker to showcase our capabilities as a full service video production company. From script writing, producing, locations, to motion tracking, custom motion graphics, color grading, mixing, and finishing, this film was a labor of love and we are proud to have made it.
Director/Talent/Editor:
Corey Crumpacker
Producer/Editor:
Vy Nguyen
DP/Editor:
Ethan Caswell
AC/Gaffer:
Rafel Fortier
Audio:
Adrien Mariner
Grip:
Cole Fletcher
Art / PD:
Yiji Chen
PA:
Marshall Waters
PA / BTS:
Natalie Everett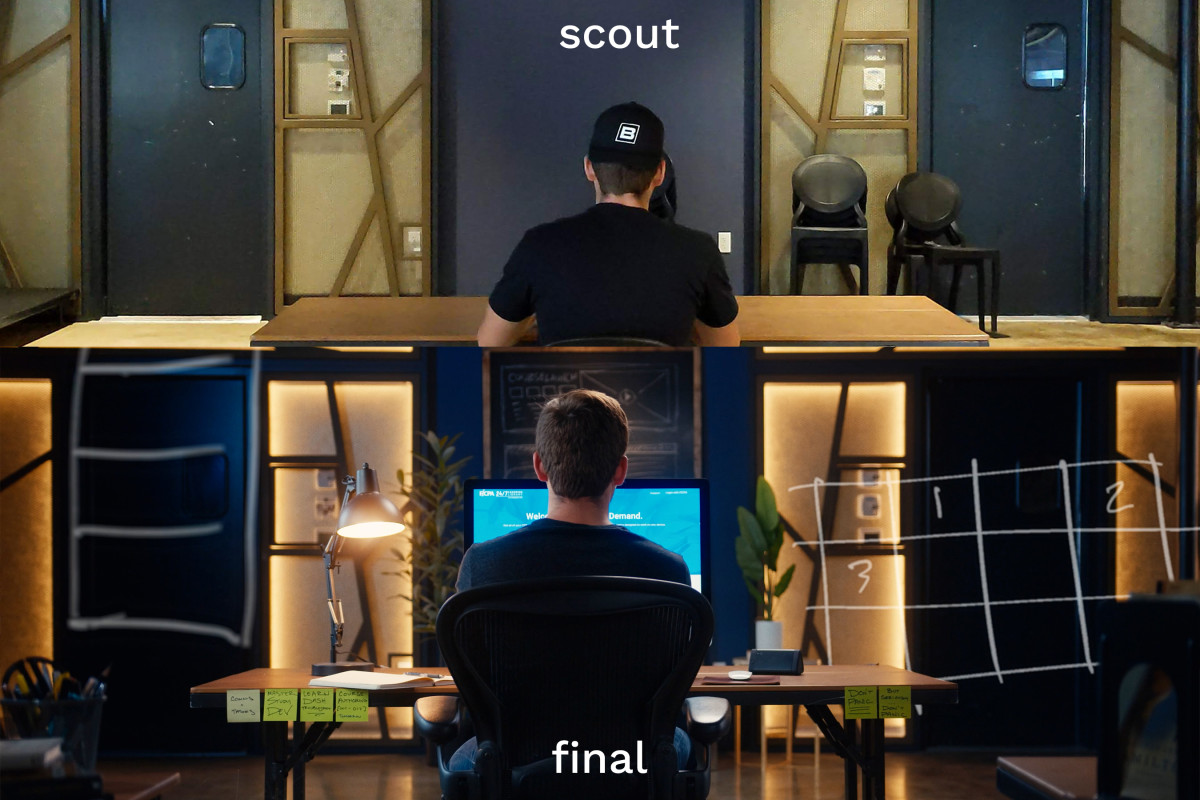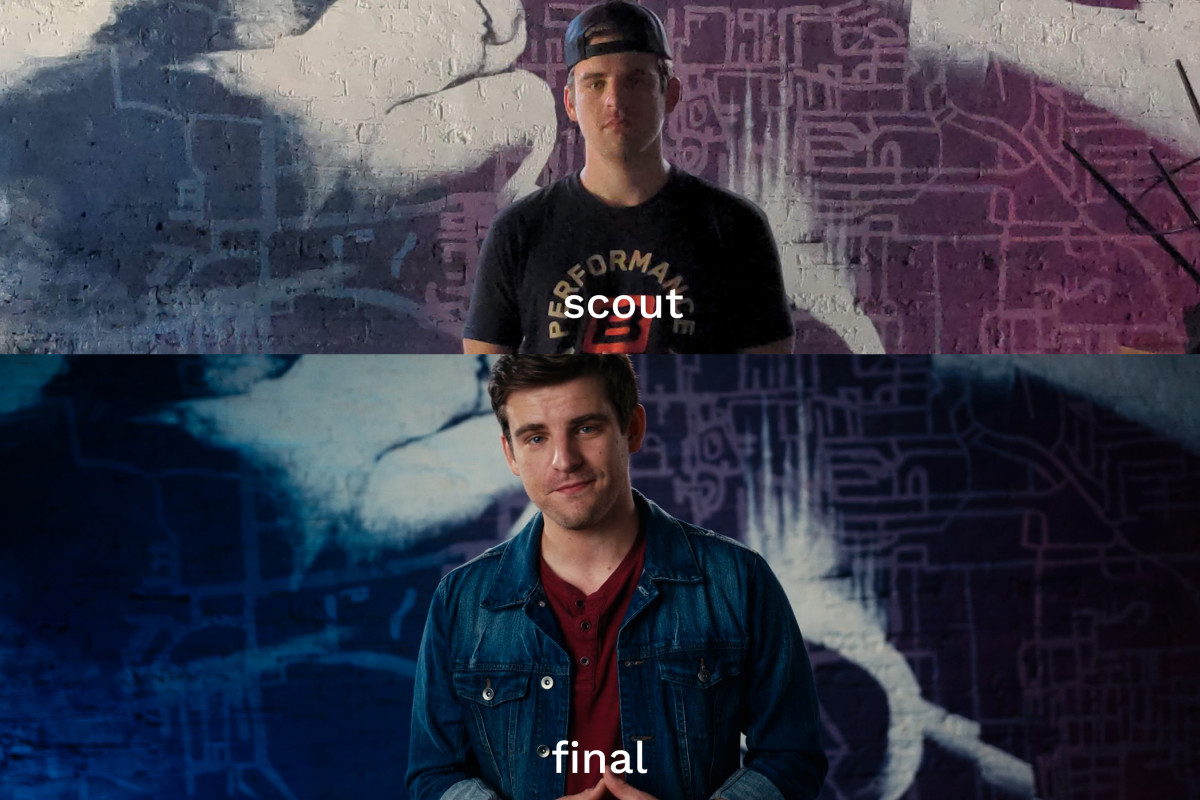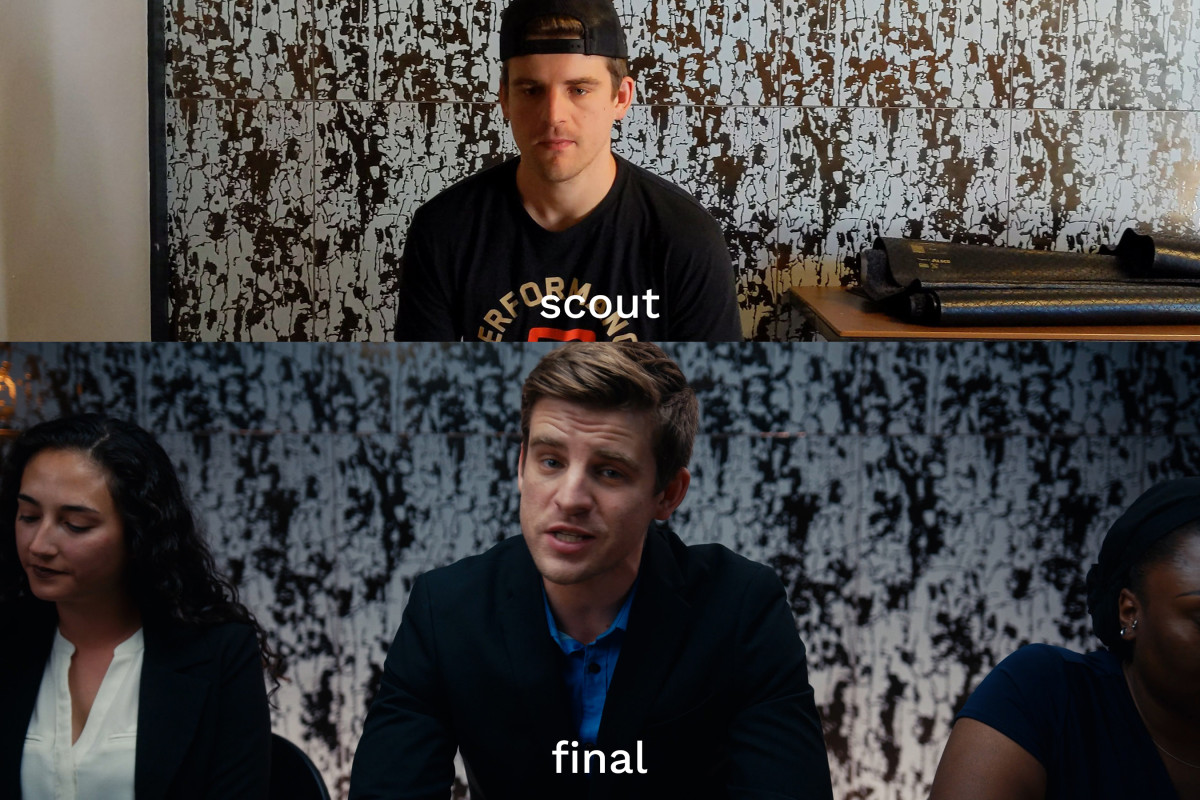 Pre-Production
A Logistics Heavy Shoot
From multiple crew members, talent, locations, and scenes, this production came together with months of careful planning and serendipitous moments. Last minute secured locations and borrowed costumes brought this film to the next level. As producer of this film, Vy had to make sure that every last detail of the production were put in place to make sure production would run smoothly. When roadblocks came up, the entire crew made pivots and compromises that ended up working well.
Post-Production
VFX
With scenes that were scripted for VFX and Motion Graphics, time was spent meticulously tracking frames and animating. Tracking was used to show the main hero swiping through websites that were not generated at the time of filming. This gave us flexibility on the design of the websites that were shown. Another aspect of this film was the interaction between character and motion graphics - this required layers upon layer of animation that were timed correctly to the master video. Files were shared back and forth between director, editor and animators through frame.io for review and delivery.